Projects
VSF-NL works together with livestock farmers, so they can build better livelihoods for themselves and their families. The starting point is to keep their animals healthy. We also help people to improve all conditions related to livestock, such as management of water and land, training, materials and through influencing policy.
We closely work together with our partner organisation VSF-Belgium in the countries below. To read more about the projects that were established by VSF-Belgium, you will be directed to their website.
Malawi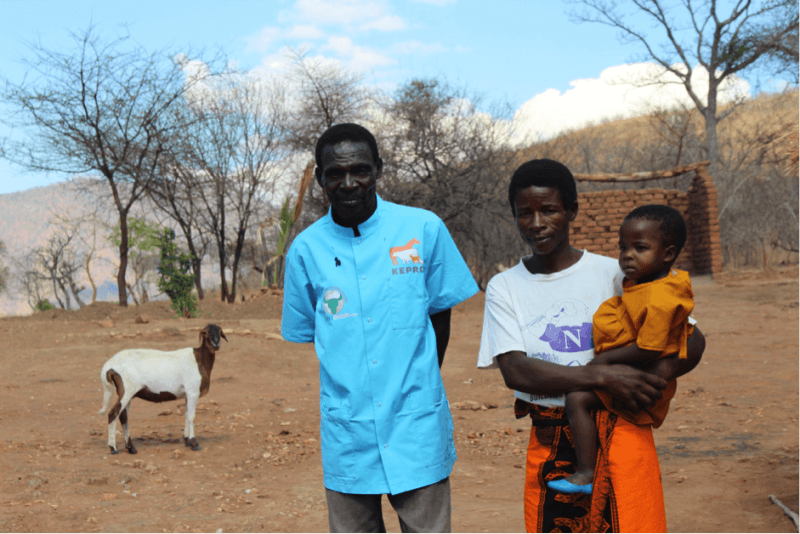 In Malawi, we train Community Animal Health Workers. They provide livestock farmers with education on housing, nutrition, production and treating sick animals. They monitor animal diseases and report these to the government. VSF-student is closely involved with the implementation of these projects. Read more here.
Burkina Faso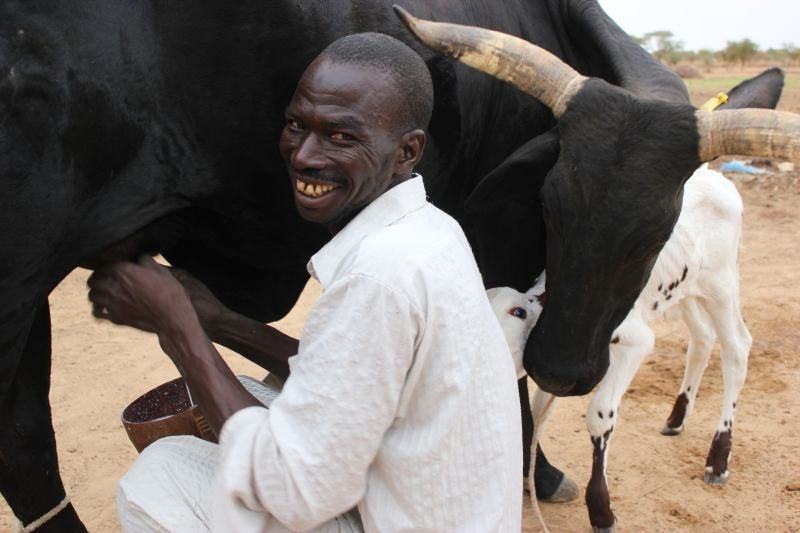 Many refugees from Mali live in camps in Burkina Faso. They put extra pressure on nutrition sources. We improve the local production of dairy as a measure against malnutrition. Read more here.
Burundi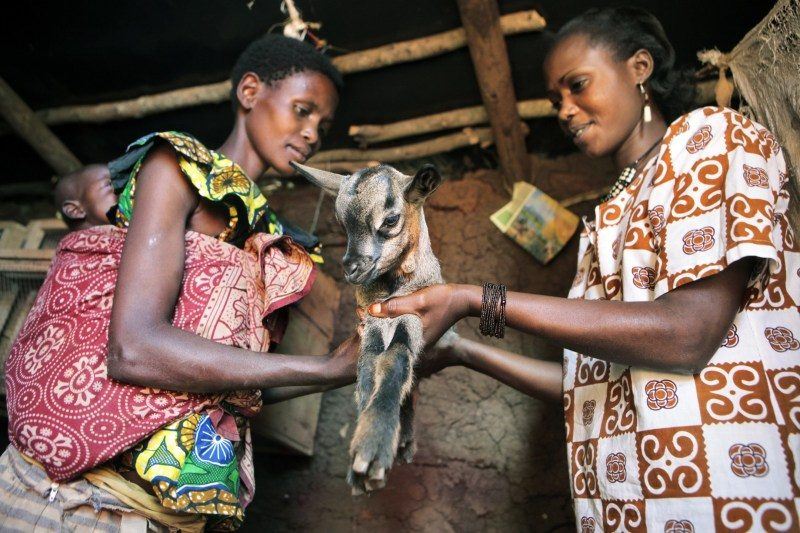 In Burundi, there is not enough farmland for the size of the population. In Ngozi, we provide families with kitchen gardens and goats. By varying their sources of food, they can counter malnutrition. After a year, the families pass the young goats along to other families. Read more here.
DR Congo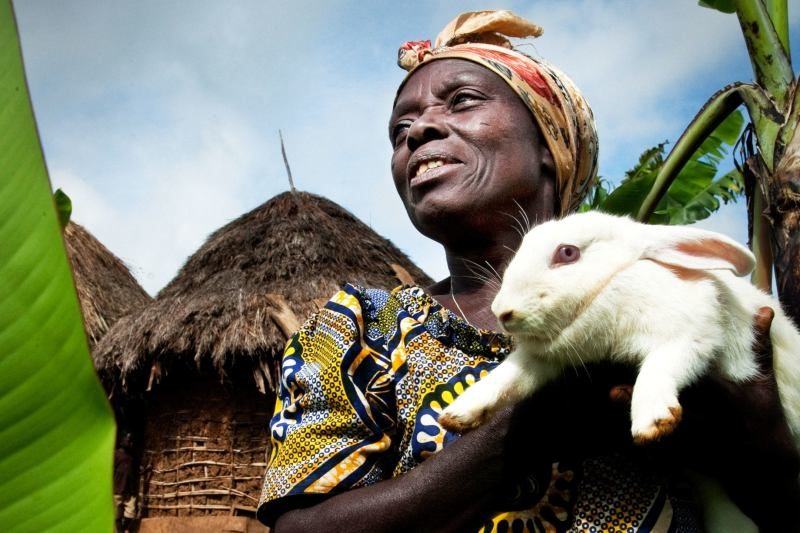 In Congo, we provide vulnerable people with rabbits. Rabbits reproduce rapidly, are easy to care for and sell and make for a stable income. The first descendants are passed on to a next family. Read more here.
Mali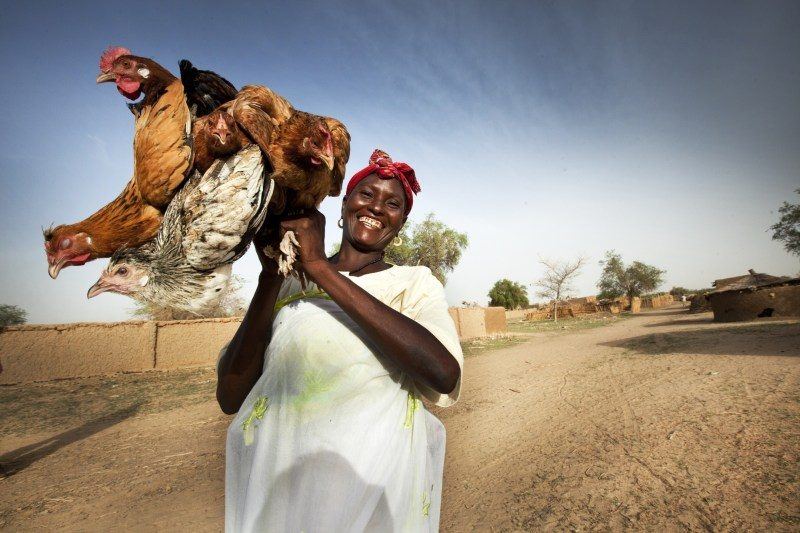 Near Bamako, we help women with poultry farming. The profit from eggs, and thereby the income of women, is increased by improving the animal health, production and sale. Read more here.
Niger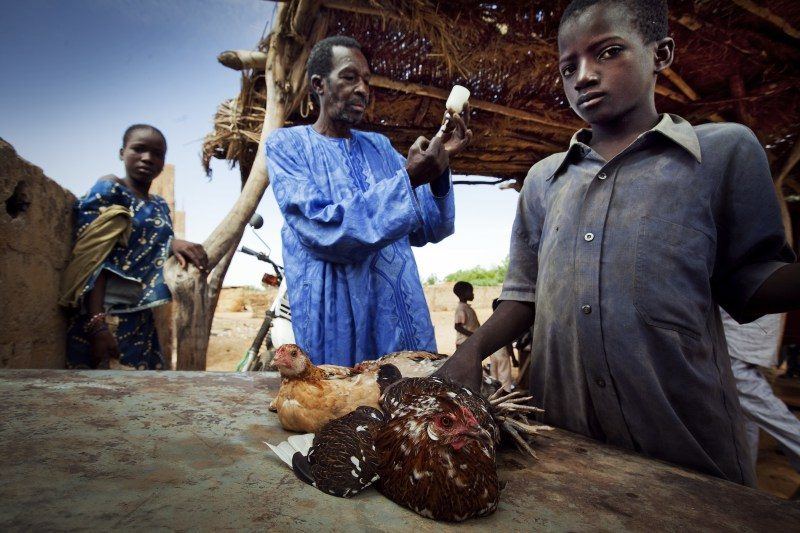 There are a lot of pastoralists in Niger. We improve the animal health in the rural areas. For example by establishing a mobile information system, which provides livestock holders with access to information on the availability of water and grass. Read more here.
Uganda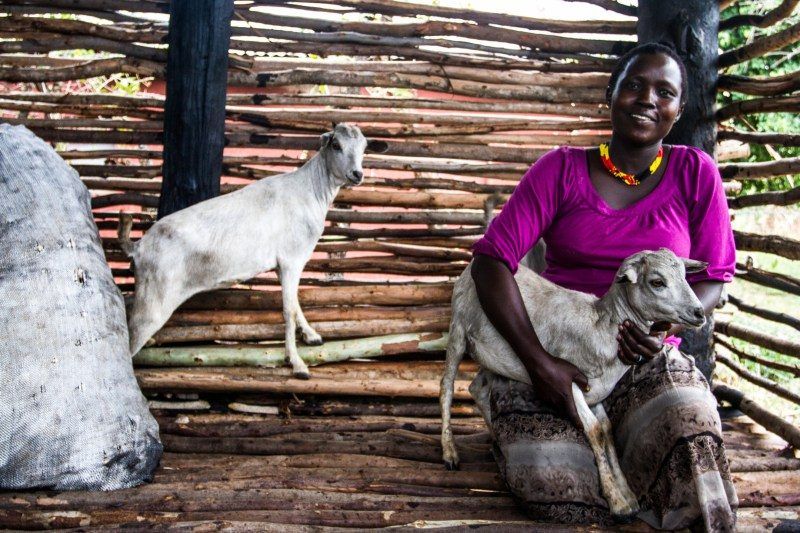 In Karamoja, we support the sustainable management of natural resources. We provide goats from Kenia, as they are stronger and give more milk. We train Community Animal Health Workers with modern techniques as an addition to traditional medicine. Read more here.
Rwanda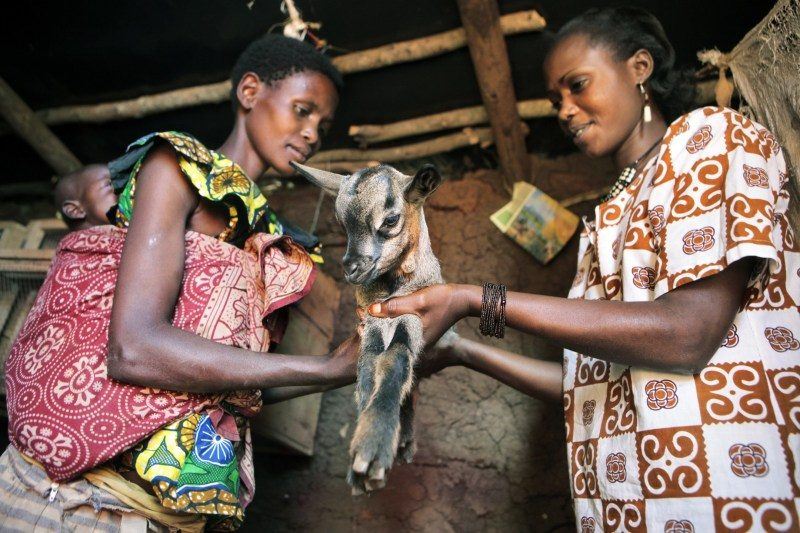 We reduce CO2 emissions in Rwanda by building biogas plants. Cow manure is converted into heat energy. This means that people will not have to chop firewood to be able to cook, which benefits both the people and the environment. Read more here.
Tanzania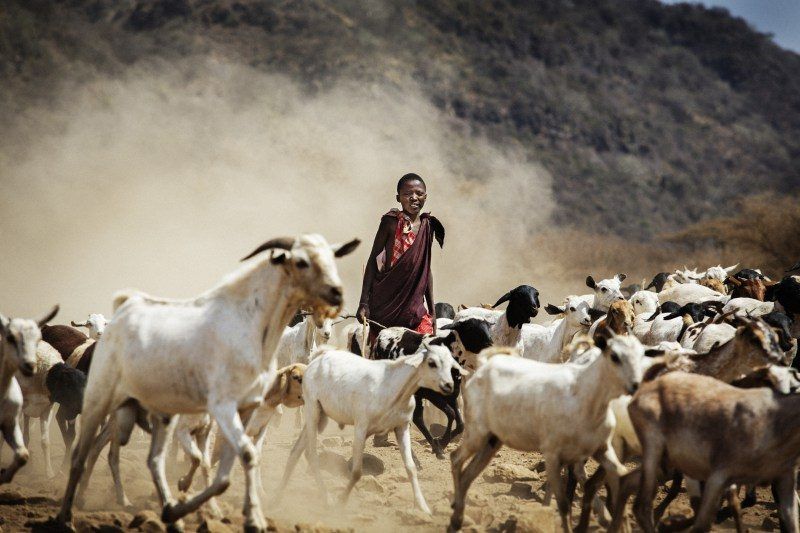 Near Arusha we commit to the land rights of grassland for pastoralists. Periods of drought have increased because of climate change. We stimulate families to develop different sources of income in order to have sufficient amounts of food during droughts. Read more here.
Together, we can work on food security all around the world.

Your gift helps us to improve the lives of African families, by keeping their livestock healthy.
Als de kudde ziek is, sterft het dorp
Als Afrikaanse veeboeren hun kudde verliezen door ziekte, droogte of conflict, verliezen ze alles: hun trots, cultuur, spaargeld en voedsel. Jij kan hen helpen. Maak van de wereld een betere plek en geef Afrikaanse families een betere toekomst.
I want to make a donation