Gastlessen
De educatiecommissie is opgericht om jonge mensen te informeren over mens, dier en milieu in ontwikkelingslanden. Wij willen onder andere graag bewustzijn creëren over dierenwelzijn en duurzaamheid, aangezien dit steeds meer opkomende, belangrijke onderwerpen in onze huidige maatschappij zijn. Daarnaast zouden we het bewustzijn over het belang van veehouderij en diergeneeskunde in zowel Nederland als Afrika willen vergroten.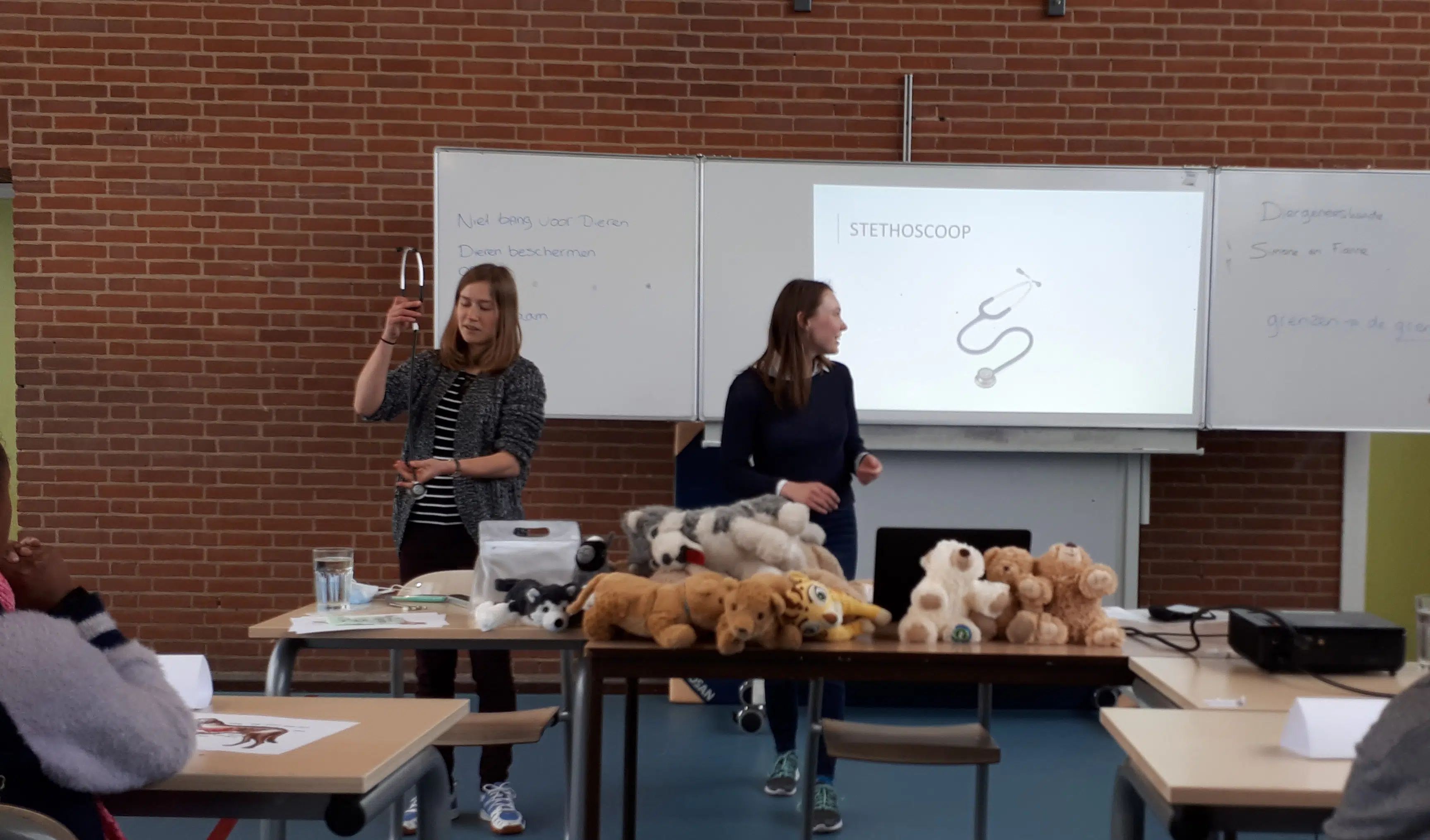 Ons doel
Dieren vormen een belangrijke voedselbron, maar spelen ook een grote rol in ons leven als gezelschapsdier. Het is des te belangrijker om te beseffen dat de gezondheid van dieren niet alleen fijn is voor het dier, maar ook fijn voor de mens in het kader van volksgezondheid. Het woord "One Health" vormt hierbij een sleutelbegrip: gezonde dieren, gezonde mensen en een gezonde planeet.
Om deze doelen te bereiken hebben wij een les ontwikkeld die inzoomt op de omstandigheden als dierenarts in Afrika. We gaan het hebben over vraagstukken zoals: Wat is voor een dierenarts in Afrika anders dan voor een dierenarts in Nederland? Waarom is een dierenarts ook van belang wanneer we het hebben over de gezondheid van mensen?
Over de lessen
Naast theorie zitten er ook praktische onderdelen in de les, zoals organen puzzelen, verband leggen en luisteren met een stethoscoop.
Deze les is op dit moment bestemd voor basisschoolleerlingen, maar in de toekomst willen wij dit graag gaan uitbreiden naar hoger onderwijs. De duur van de les is aan te passen, maar de les zal gemiddeld 1 à 2 uur in beslag nemen.
Wij staan daarnaast ook altijd open voor andere lesaanvragen over onderwerpen die te maken hebben met Dierenartsen Zonder Grenzen!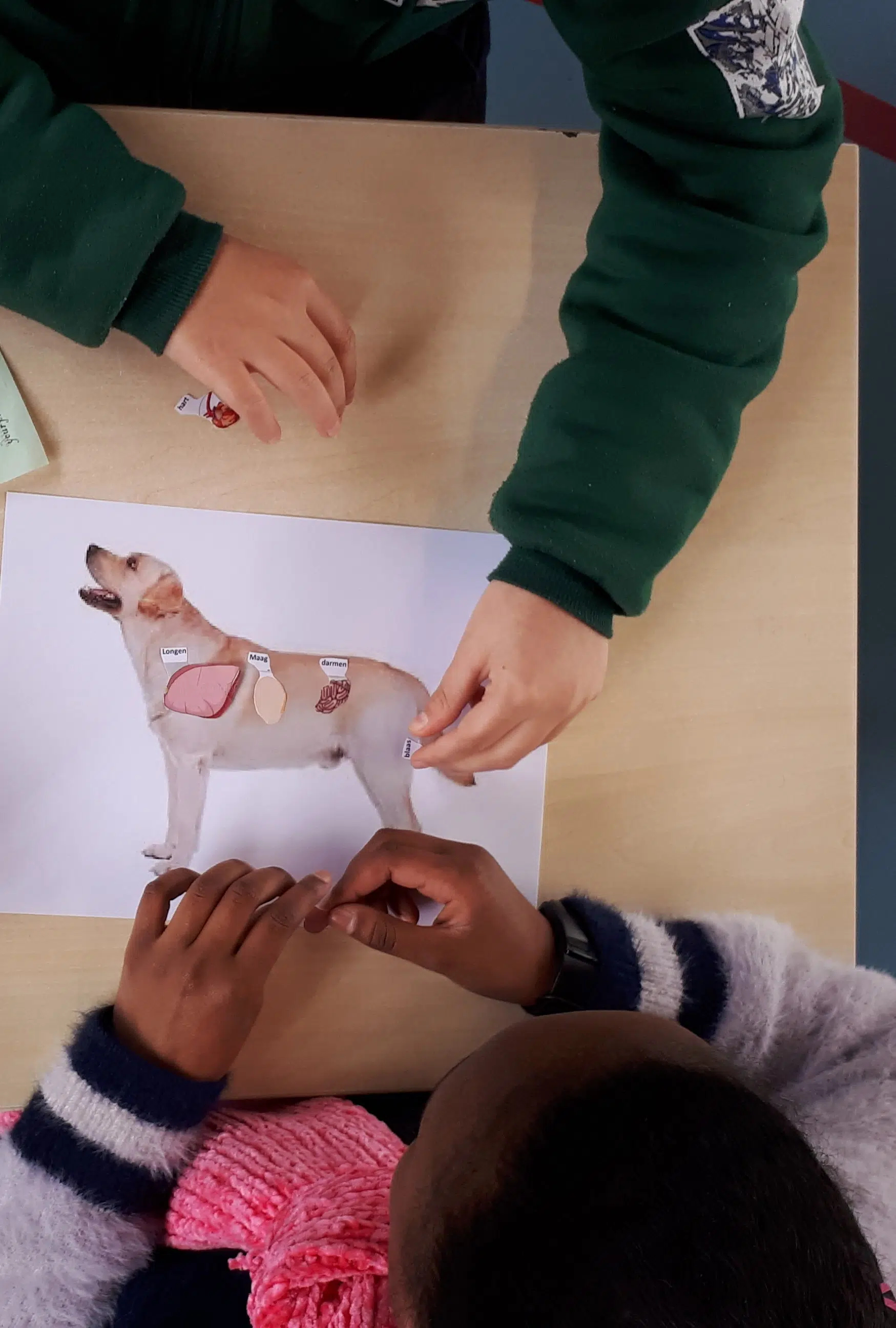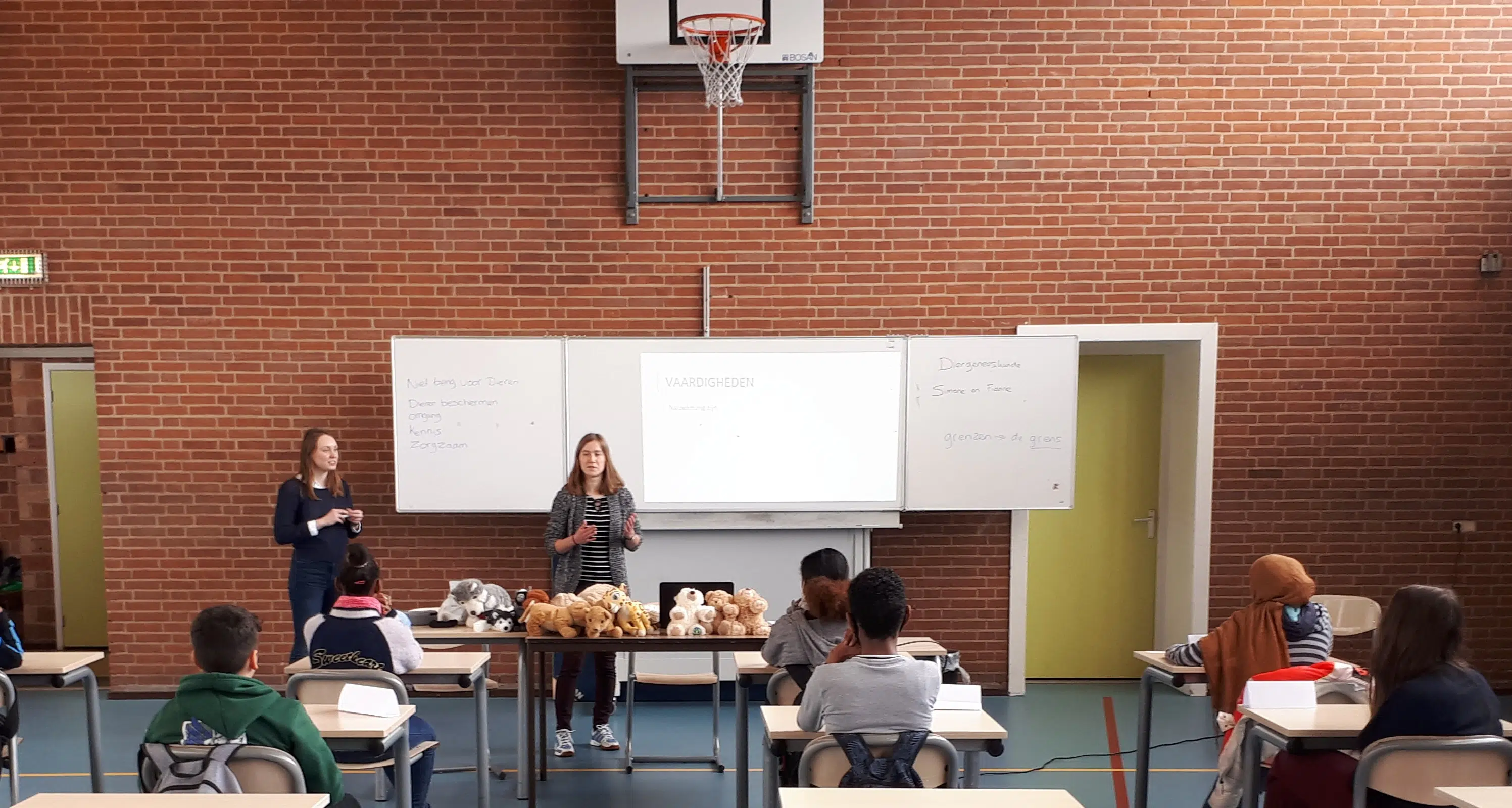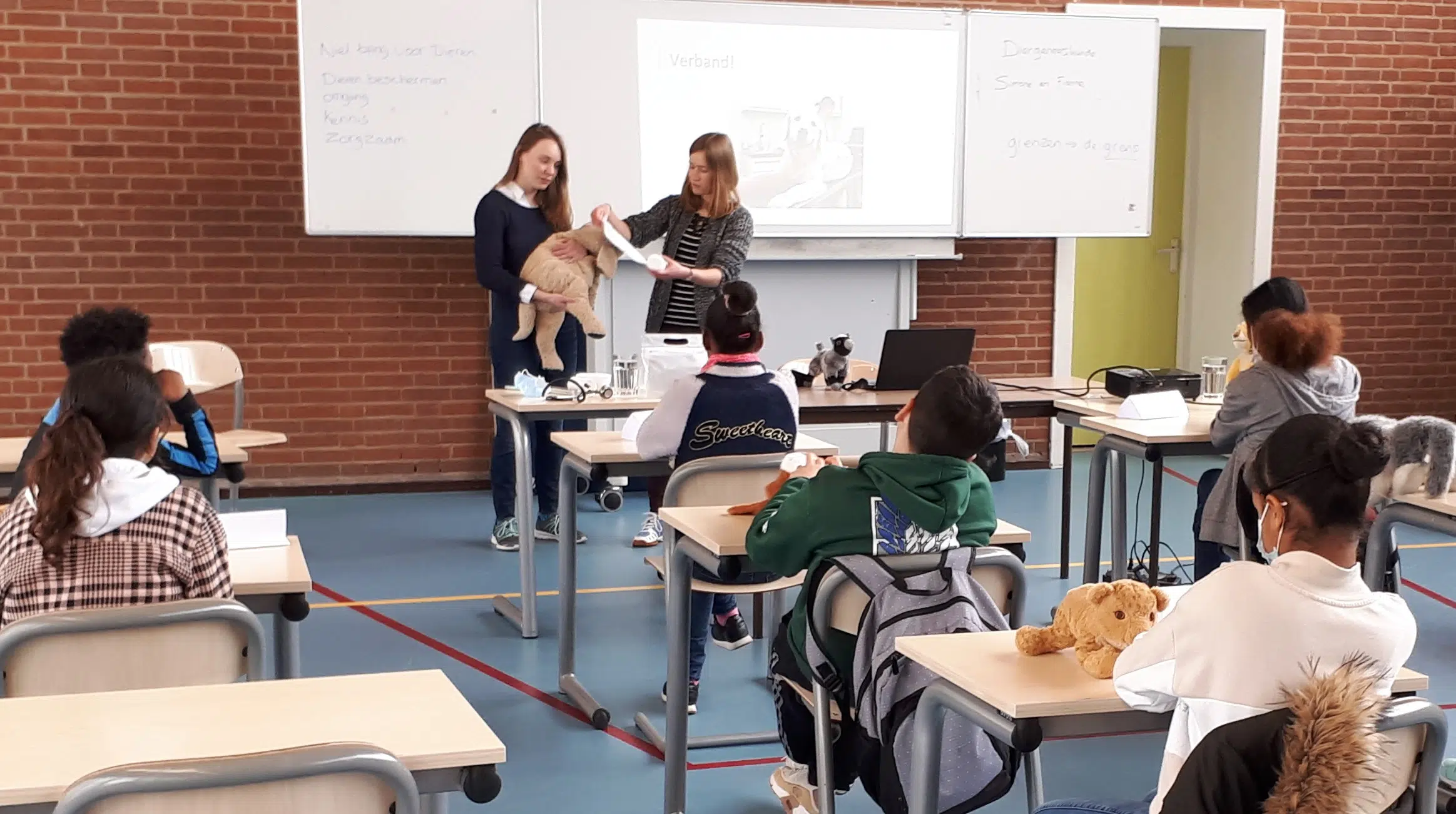 Interesse? Voor meer informatie kun je mailen naar educatiedzg@gmail.com
Together, we can work on food security all around the world.

With your gift, we improve the future of African families by keeping their herds healthy.
Als de kudde ziek is, sterft het dorp
Als Afrikaanse veeboeren hun kudde verliezen door ziekte, droogte of conflict, verliezen ze alles: hun trots, cultuur, spaargeld en voedsel. Jij kan hen helpen. Maak van de wereld een betere plek en geef Afrikaanse families een betere toekomst.
I want to make a donation